Comparative study of the Chatham Islands Odonata, II: Morphometric and molecular comparison between Xanthocnemis tuanuii Rowe, 1981 and X. zealandica (McLachlan, 1873) with notes on the taxonomic position of Xanthocnemis sinclairi Rowe, 1987 (Zygoptera: Coenagrionidae)
(2014)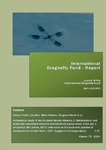 Type of Content
Journal Article
Publisher
University of Canterbury. Biological Sciences
University of Canterbury. Biomolecular Interaction Centre
Authors
Amaya-Perilla, C.
Marinov, M.
Holwell, G.
Varsani, A.
Stainton, D.
Kraberger, S.
Dayaram, A.
Curtis, N.
Cruickshank, R.
Paterson, A.
show all
Abstract
We compared Chatham Island endemic species Xanthocnemis tuanuii to its congenerics from the New Zealand South Island: X. zealandica (newly collected specimens) and X. sinclairi (type specimens plus newly collected material). Two independent tests were performed – geometric morphometrics and molecular. Both analyses were consistent in supporting the status of X. tuanuii as a good species. Species differed statistically in the following morphological traits: head (dorsal view), male appendages (dorsal, lateral, posterior and ventral views), thorax (dorsal view), and penis (dorsal and lateral view). In addition to the original diagnostic features (mainly shape of the male superior appendages), a new morphological character is suggested here which reliably distinguishes the species based on the shape of the inferior appendages. There was no statistical support for the species status of X. sinclairi. The only feature reported as diagnostic (lower lobe of male superior appendages) was found to be variable and insufficient to warrant the previously proposed taxonomic rank for X. sinclairi. Molecular analysis of specimens showing identical appendages to the X. sinclairi holotype grouped them with X. zealandica specimens. Therefore X. sinclairi is synonymised with X. zealandica.
Citation
Amaya-Perilla, C., Marinov, M., Holwell, G., Varsani, A., Stainton, D., Kraberger, S., Dayaram, A., Curtis, N., Cruickshank, R., Paterson, A. (2014) Comparative study of the Chatham Islands Odonata, II: Morphometric and molecular comparison between Xanthocnemis tuanuii Rowe, 1981 and X. zealandica (McLachlan, 1873) with notes on the taxonomic position of Xanthocnemis sinclairi Rowe, 1987 (Zygoptera: Coenagrionidae). International Dragonfly Fund - Report, 75, pp. 1-27.
This citation is automatically generated and may be unreliable. Use as a guide only.
Keywords
Chatham Island; New Zealand; South Island; Geometric morphometrics; Xanthocnemis; phylogeny
ANZSRC Fields of Research
31 - Biological sciences::3109 - Zoology::310913 - Invertebrate biology
31 - Biological sciences::3109 - Zoology::310902 - Animal cell and molecular biology
Related items
Showing items related by title, author, creator and subject.
Van Doorslaer K

;

Ruoppolo V

;

Schmidt A

;

Lescroël A

;

Jongsomjit D

;

Elrod M

;

Kraberger S

;

Stainton D

;

Dugger KM

;

Ballard G

;

Ainley DG

;

Varsani A

(

2017

)

The family Papillomaviridae contains more than 320 papillomavirus types, with most having been identified as infecting skin and mucosal epithelium in mammalian hosts. To date, only nine non-mammalian papillomaviruses have ...

Stainton, D.

;

Martin, D.P.

;

Muhire, B.M.

;

Lolohea, S.

;

Halafihi, M.

;

Lepoint, P.

;

Blomme, G.

;

Crew, K.S.

;

Sharman, M.

;

Kraberger, S.

;

Dayaram, A.

;

Walters, M.

;

Collings, D.A.

;

Mabvakure, B.

;

Lemey, P.

;

Harkins, G.W.

;

Thomas, J.E.

;

Varsani, A.

(

University of Canterbury. Biological Sciences

,

2015

)

Banana bunchy top virus (BBTV; family Nanoviridae, genus Babuvirus) is a multi-component single-stranded DNA virus, which infects banana plants in many regions of the world, often resulting in large-scale crop losses. We ...

Baker CCM

;

Cassill DL

;

Storer C

;

Varsani A

;

Breitbart M

;

Rosario K

;

Mettel K

;

Benner BE

;

Johnson R

;

Scott C

;

Yusseff-Vanegas, SZ

(

2018

)

© 2018 Rosario et al. Viruses encoding a replication-associated protein (Rep) within a covalently closed, single-stranded (ss)DNA genome are among the smallest viruses known to infect eukaryotic organisms, including ...