Remedies of the Buyer for Damage to Goods Carried by Sea
(1986)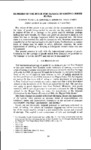 Type of Content
Journal Articles
Publisher
University of Canterbury. School of Law
Collections
Abstract
The object of this article is to consider (i) the circumstances in which the buyer of goods being carried by sea can sue the carrier in contract in respect of loss of or damage to the goods and (ii) whether, perhaps lacking any such remedy, the buyer can assert an alternative claim in tort where the loss or damage happened befoie he acquired title. The latter claim is a controversial one and the discussion will, therefore, concentrate in particular on the various legal problems it raises. Furthermore, as similar kinds of claims may be made in other, different, contexts, the wider implications of allowing or denying a subsequent owner's claim wiil also be examined. The present concern is only with the international carriage of goods. Contracts for the carriage of goods within New Zealand are governed by the Carriage of Goods Act 1979 and will not be discussed here.
Citation
Todd, S. (1986) Remedies of the Buyer for Damage to Goods Carried by Sea. Canterbury Law Review, 3, pp. 86-100.
This citation is automatically generated and may be unreliable. Use as a guide only.