Improving our understanding of 1D site response model behaviour: Physical insights for statistical deviations from 114 Kik-Net sites
(2016)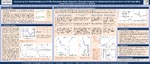 Type of Content
Conference Contributions - Other
Publisher
University of Canterbury. Civil and Natural Resources Engineering
University of Canterbury. QuakeCore
Collections
Authors
Kaklamanos, J.,
Bradley, B.A.
show all
Abstract
Site response models are associated with large uncertainties and sometimes poorly replicate observed ground motions. This study seeks to better understand site response model uncertainty by pairing statistical analyses with physical insights into site behavior. Predictions for 5626 records at 114 vertical seismometer arrays of Japan's Kiban- Kyoshin network (KiK-net) are computed using the linear (L) and equivalent-linear (EQL) site response models in SHAKE, and nonlinear (NL) site response model in DEEPSOIL. All models use the one-dimensional (1D) total-stress approach. Statistical analyses are performed to quantify the models' uncertainties, and a number of physical hypotheses for explaining poor site response model performance are tested. This study builds upon Kaklamanos et al. (2013), which analyzed L and EQL site response models at 100 KiK-net sites, Kaklamanos et al. (2015), which analyzed L, EQL, and NL site response at a subset of 6 validation sites; and Kaklamanos and Bradley (2015), which analyzed the L, EQL, and NL model residuals at 114 sites.
Citation
Kaklamanos, J., Bradley, B.A. (2016) Improving our understanding of 1D site response model behaviour: Physical insights for statistical deviations from 114 Kik-Net sites. Reno, Nevada: Seismological Society of America (SSA) Annual Meeting, 20-22 April 2016.
This citation is automatically generated and may be unreliable. Use as a guide only.
ANZSRC Fields of Research
09 - Engineering::0905 - Civil Engineering::090504 - Earthquake Engineering