The effects of cooperative and competitive learning methods on the mathematics achievement, attitudes to school, self-concept and friendship choices of Maori, Pakeha and Samoan children
(1989)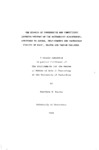 View/Open
Type of Content
Theses / Dissertations
Thesis Discipline
Psychology
Degree Name
Master of Arts
Publisher
University of Canterbury
Language
English
Collections
Abstract
This study examined the effects of cooperative and competitive learning methods on the mathematics achievement, attitudes to school, self-concept and friendship choices of Maori, Samoan and Pakeha children. Three hundred and nineteen children, aged seven to eleven, from fourteen classes in four racially-mixed urban primary schools participated in the three week intervention.After being randomly assigned to two conditions, stratifying for sex, ethnic membership and mathematics performance, the children worked cooperatively or competitively on an individualized mathematics programme. Significant gains in mathematics achievement were found for the sample as a whole. However, no overall effect for learning condition was present on any of the measures. A comparison of the scores of the different ethnic groups showed that Samoan children made the greatest improvement on word problems and scored the highest on the Cooperation, School Satisfaction, Penmanship/Neatness and Confidence subscales. On the sociometric measure, Maori children, and to a lesser extent, Samoan children in the cooperative condition made more cross-ethnic friendship choices than those in the competitive condition. The results of this study suggest the importance of further research on the use of group-oriented learning methods in the New Zealand multicultural classroom.
Keywords
Learning--Cross-cultural studies; Cooperativeness in children; Competition (Psychology) in children; School children--New Zealand--Cross-cultural studies; Mathematics--Study and teaching (Primary)--New Zealand
Rights
All Rights Reserved
Related items
Showing items related by title, author, creator and subject.
Pocock, Marama Ann

(

University of Canterbury

,

1993

)

This study was designed to investigate the effects of the New Zealand Sports Education Programme - KiwiSport- on the cooperative and competitive attitudes of children in sport, their intrinsic motivation, and also their ...

Six young children with Down's Syndrome, mainstreamed in state primary schools, were observed in three school reading-related settings. Videorecordings, running records, informal interviews and questionnaires were used to ...

Fickel LH

;

MacFarlane S

;

Macfarlane AH

;

Nieto Angel, Maria Carolina

(

2016

)