The effects of using video self-modelling and an IPad application on self-efficacy and acquisition of basic math skills in Year 5 students
(2014)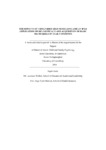 Type of Content
Theses / Dissertations
Thesis Discipline
Psychology
Degree Name
Master of Arts
Publisher
University of Canterbury. Child and Family Psychology/Educational Studies and Leadership
Collections
Abstract
This study aimed to examine the effectiveness of video self-modelling (VSM) and the iPad application (Fast Fact Math, FFM) interventions on a group of Year 5 students to increase their knowledge of basic number facts. This study also aimed to measure the intervention group's self-efficacy levels (Patterns of Adaptive Learning Scales, PALS) before and following the interventions. Participants were drawn from a decile 9 primary school in a suburban area (teaches Year 1 to Year 6). The Test (pre-, mid-, and post-test phases) were administered by a class teacher to all Year 5 students. Following consultation with the teacher, eight students whose scores fell below the 25th percentile were invited to participate in the study. The intervention group took a specific level test to ascertain their basic number facts performance on all four operations (addition, subtraction, multiplication, and division). The videos and the FFM app were personalised to each intervention group's members in an effort to elicit from the errors that they made on specific level test. At the completion of each intervention sessions, session probes were conducted. Meanwhile, the researcher gave a self-efficacy test (PALS) to the participants before and following intervention phases. Results showed that, although more than half of the intervention group increased their basic number fact performance level following the interventions, their overall self-efficacy rating on PALS did not change. Results also showed that VSM is a time-efficient and rapid learning method to use with the intervention group as opposed to the iPad app, which took two times longer to complete a session. Further areas of study are suggested.
Keywords
video self-modelling; iPad application; basic math skills; Year 5 students; self-efficacy; Patterns of adaptive learning scales; mathematics performance; mathematics interventions; acquisition of basic math skills
Rights
Copyright Kanta Techaphulphol
Related items
Showing items related by title, author, creator and subject.
Hood, Martin

(

University of Canterbury

,

2004

)

The purpose of this thesis was to compare the effectiveness of video self-modelling to video peer-modelling in increasing self-efficacy in dealing with spiders and reducing spider phobic symptoms. For this study, 16 ...

Cox, Julie Nell

(

University of Canterbury

,

2018

)

In a move towards an inclusive education system, the Special Education 2000 policy permitted the inclusion of students with autism spectrum disorder (ASD) into mainstream New Zealand schools. It is well established that ...

Palmer, Seonaid

(

University of Canterbury

,

2016

)

Game management skills are an important aspect of umpiring across levels and sporting codes. Research evaluating programmes to teach game management skills to umpires is lacking, however. Feedforward video self-modelling ...